And so it begins. As much time as I've spent going through playlists, reviews, piles of discs, crates and the rest, it's a very unscientific process and the numbers or rankings are pretty meaningless in all honesty. I've already remembered some stuff I've overlooked, so there will inevtably  be omissions and what have you. Some 10's will have more tracks to try, some less, avoiding anymore attention from the pullers down of posts is a must right now. I'll be trying to fling the next 10 up within a day or two, and so on, till we get to the albums. Enjoy.
100.  What Im Gonna Do – Bugle (Daseca)


This boy can whine (and I'm not talking about dancing) on some tracks, but when he's on…phew. There's a lot of aaite but ultimately average sub hip-hop rhythms running around JA these days, Daseca ALWAYS shine.
(buy)
(Buglespace)
(web)

99. Usain Bolt Nuh Linga – Elephant Man
The tribute track came almost as fast as Bolt's record breaking Olympic fun run, and it's unspeakably fine to see Jamaicans having something positive to cheer about. However by the end of the year its back to business as usual with Ice, the originator of the Gully Creepa dance favoured by Bolt after demolishing the opposition, shot and killed in Kingston. Of course that bit of news ends up in the national press. Plus ca change.
(Elepspace)
This is a good bit of written Bolt Olympic commentary from them that were there.
Usain Bolt Nuh Linga – Elepehant Man

Nuh Linga (Original) – Elephant Man

Gully Creepa – Elephant Man
98. Soft Cheese – Natural Yoghurt Band (Jazzman)
Soft but definitely not sloppy, this 45 (the b-side of the nae bad 'Voodoo') from Gerald Jazzman's eponymous label is a scorcher. First introduced to me by that man Grant in New Plymouth ( I believe they call him The General or suchlike) on a scorching night, mid-WOMAD at some bar gig that turned out real nice with Cian also on the decks, and not a little bit of sessioneering amongst some hearty back-to-backery.
(buy)
(NaturalYoghurtspace)

97. Gemini – Del Shannon (Dirty Edits)
Check this post
The late, great, oft slept on and somewhat troubled Del Shannon. There's a lot more to this man than just 'Runaway'!
GEMINI (PILOOSKI EDIT) – DEL SHANNON
96. Fuckaz – The Bug ft Spaceape (Ninja Tune)
Wrote a lot about the Bug for various mags and whatnot this year so I shall not ramble too much, but man it was good hearing this track blasting out on the bFM playlist (without a single complaint I believe) like a righteous burst of wake up-ness to all and sundry. In case you didnt know (NZ readers) the end of January is looking seismic, with The Bug and Warrior Queen visiting at the same time as Rhythm & Sound with Tikiman (if he's still allowed to be called that), personally i cannot fucking wait!! The word on AK is at Bacco Room on 31st, I've been asked to play, not sure who else, should be a stonker but I cant find a flyer anywhere. Here's the Welli haps (respect to Nice Up) …..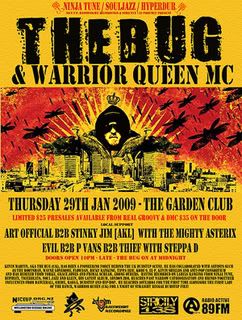 (
Bugspace
)
95. One Two Order – Tarrus Riley (VP/Deadly Dragon)
When he's not submerged in Dean Frazer's occupationally hazardous saccharinicity or veering too far down the mild side, Jimmy Riley's son is right on the money. This little gem from the 'Parables' album was put out on 7″ by Deadly Dragon (check this post) and VP, so no audio!
(buy) the 7″ from Deadly Dragon
(buy) Parables
(Tarruspace)

94. Last Saloon Swagger – Forsaken feat Joker and Ben Blackmore (Soul Motive)
A record that mentions swagger that isn't lamo-ip-op boasting, and a dubstep concept 12″ to boot. There's more Joker on the way down the list, but nothing quite like this Wild West themed business from Bristols out-westest one-off combo. The Soul Motive label has kicked off hard, and the cover, with a fair steed borrowed from the local constabulary, is a welcome change from the usual dryballs dubsteppery malarkey.
(buy)
(Forsakenspace)
(SoulMotivespace)

LAST SALOON SWAGGER – FORSAKEN FT JOKER & BEN BLACKMORE
93. For Hoped – Black Devil Disco Club (Lo Recordings)
Yet more pulsing nonense from the BDDC, marvelous.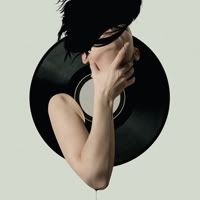 BLACK DEVIL DISCO CLUB – FOR HOPED
92. Through The Robot Chicken Shed (Andrew Weatherall Rmx) –Le Sarge On Board (Rotters Golf Club)
Frustratingly the vinyl of this has yet to be unleashed on Weatherall's Rotters Golf Club, and unable to hold out any longer I relented and bought the sappy mptrees from Bleep. This is from the 'Andrew Weatherall vs The Boardroom' release which is another indicator that the sly prince of Slough is on some of the best form he's had for years. Keep an eye on the Olfactory One Hundred for more of his superlative '08 mixes.
(Buy)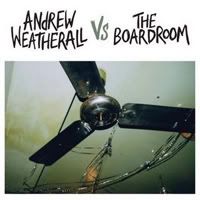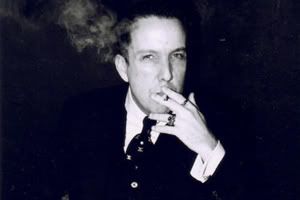 91. Tempered – Rustie (Kapsize)
Check
this
post, more Rustie to come….  as we proceed.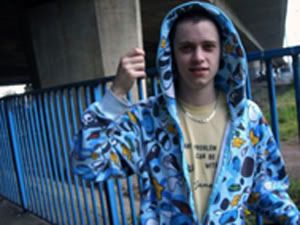 Mas countdowneration in the next day or so…..