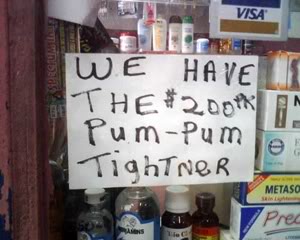 On Coming From A Broken Home (Part 1) – Gil Scott-Heron (XL)
Home Is Where The Hatred Is – Gil Scott-Heron (XL)
Me And The Devil – Gil Scott-Heron (XL)
Dope Of Power Suite (Four Tet Rmx) – Doug Hammond (Heavenly Sweetness)
She Just Likes To Fight – Four Tet (Domino)
Jahovia – Bitty McLean & Johnny Osbourne (ROL)
Thank Yuh Jah – Vybz Kartel (NotNice)
Can't Stop Me – Busy Signal (Lifetime)
Murder – Busy Signal (Soul Vybz)
Rude Boy Town – Demarco (Soul Vybz)
Squeeze Off – Anthony B (Soul Vybz)
The Mist Riddim – Soul Vybz Crew (Soul Vybz)
Two Track Mind – Nocando ft Busdriver (Alpha Pup)
Treez – Ghostface Killer
Smokerface – Wiz Khalifa
Symphonies – Dan Black ft Kid Cudi (The Hours)
My Way -jj feat Lil Wayne (Sincerely Yours)
Kamera Song – Nite Jewel (Alberts Basement)
Wild Things – Richard Sen & Cazbee (Mixed Blood Cuts)
Bei's Bossa – Bei Bei & Shawn Lee (Ubiquity)
El Hijo De La Diabla (El Pollo Loco Rmx) – La Pollera Colarada
Watch Dem – Sonido Del Principe ft Horace Andy
Cumbia Macabra – Sonido Desconocido II
Ya Me Vy (Chancha Via Circuito Rmx) – Dona Maria
Chase The Cumbia Devil – Tupolevsoundclash
Humano (Sonora Rmx) – Lido Pimienta
Cumbia Del Confort (Rmx) – Sonido Desconocido
Tenzado – Greena (Applepips)
Circles (Martyns Round & Round Rmx) – Detachments (This Is Not An Exit)
The Shrew Would Have Cushioned The Blow (Actress Rmx) – Joy Orbison (Aus)
Un Dimanche Sans Fin – I Cube (Versatile)
Everything Will Be Alright – Golden Ages (Deerhaus)
Perikitus! – Pernett
Burn Brighter Flame – Patrick Cowley & Jorge Socarras (Macro)
Plastic People – Four Tet (Domino)
Loft At Sea – Sunburned Hand Of The Man (Smalltown Supersound)
Walking In The Clouds – Basement Jaxx (XL)
Remember – Lali Puna (Morr Music)
Behind The Stars – Pantha Du Prince (Rough Trade)
My Only Friend – Gonjasufi (Warp)
Whiskey Waltz – Bei Bei & Shawn Lee (Ubiquity)
The Greater Good (Fulgeance Rmx) – Jose James (Brownswood)
The Crutch – Gil Scott-Heron (XL)
I've Been Me – Gil Scott-Heron (XL)
On Coming From A Broken Home (Part 1) – Gil Scott-Heron (XL)
Man what a week… Last Thursday's Daedelus performance at Whammy was truly fantastic. The club may have smelt and felt like an armpit, but all of the other senses were fully taken care of. So very very good.
Yesterdays premier NZ Laneways seemed to get a bit of stick from pernickety punters after the fact, which strikes me as rather churlish. Mind you I was able to sneak me and mine backstage for seats, eats, pleasant beers and all the niceties which certainly made a difference.
Musically it started well with a gusty gutsy performance early out for The Naked And Famous (who were positively commented upon in the Herald review), then The xx were subsonic, sublime and somehow able to make their moody mid-afternoon set work, despite the decidedly inappropriate timeslot. I've never failed to be stirred and shaken by a Dirty Three performance and that was no exception, nearly copped Warren Ellis's tambourine on the bonce from the side of the stage, but it would have been the most honourable tambourine related injury if it had stuck to its trajectory.
I was well dubious about seeing Echo & The Bunnymen without the mighty original rhythm section, I shouldn't have been. You'd have needed a heart of stone, not to be swept up in their timless vibes after they opened with Villiers Terrace and Rescue. It was all a bit greatest hits, and most of them came after I'd stopped going to see them or taking much interest first time around, but Will Sergeant and Mr McCulloch delivered – and the ring ins rang alright. Read some foolish review today that mithered on about the mid-song tangents into the classics, obviously written by someone who never copped 'em at their bleary and wayward best, I'd have been well miffed if it had been sanitised or less loose. I've got to see Mac and Al Green (not together!) having a stroll through the standards already this year, and I have to say it's alright by me!!
So tonights' show was in the usual weirdspace after a long weekend, just always seems to be that way. Getting the new Gil Scott-Heron album today in the most exquisite and heavyweight vinyl packaging was a real treat. I nixed the opportunity of initially hearing this at lower than optimum quality, and I'm double plus glad about that after reading the brilliant statement on the inner sleeve about listening to your 'investment' without distraction etc, and just hearing what a sonically rich (and naturally lyrically over-endowed) album it is to enjoy.
As soon as I heard the opening track with a monologue over one of my favourite pieces of music of recent years, 'Flashing Lights', I knew that was how tonights' show would have to start (and end). It's out next week and on the one 'proper' play I managed this afternoon, I'd say you'd be a complete ass not to buy several copies.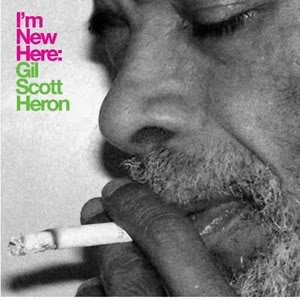 But I'm not going to run something from that, instead here's a little bit of Vybz. For once Addi Di Teacha is living up to his (nick) name and not using his inestimable lyrical powers to denigrate or dirty up but instead giving it a bit of ….aaaaah niceness, and I'm up for that.
Buy links for dancehall?! I wish. So this is a 320 proper ting a ling.
Vybzspace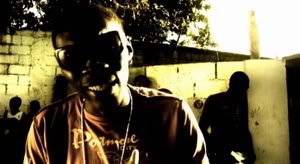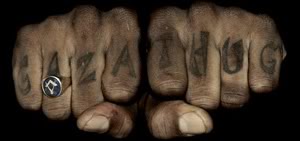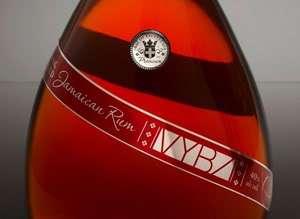 RIP Pauly – you were always alright to me and you'll be much missed….